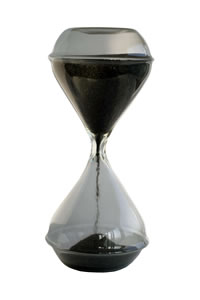 On 10th December 2013
Melbourne will say goodbye to analogue and hello to digital. That's less than 18 months away!
There's been lot's of new aerial installations performed all over Australia because a lot of Australian homes had ancient aerials and needed to improve their signal. Luckily a new digital antenna isn't always required. But the only way to really know Is to try to get a digital signal and see what you can see.
Have you gotten a digital TV yet? No major drama's if you haven't. You've got 18 months before the switchover when old TVs will go black forever (unless you at least grab yourself a digital settop box).
But since we love our TV shows we couldn't imagine not having access to digital now.
Have you thought about what you're missing out on right now? As it turns out, quite a lot (if you're a TV fan like we are).
There are so many great TV shows that our traditional 5 channels just don't have the time to air. We love the choice having 15 channels gives us, that's right… 15 channels of programming to choose from! And you don't even need to pay for a subscription.
Here are the extra channels currently on offer:
ABC2 & ABC2 – For pre-schoolers from 6am – 7pm every day and after 7pm they provide adult programming including comedy, drama and docos.
ABC3 A commercial-free, dedicated kids channel especially for 6-12 year olds.
ABC News 24 Offers 24 hour, commercial-free national and global breaking news.
SBS TWO Some of the world's best stories, film and docos from Oz and around the world.
7TWO The very best of British television, comedies and movies.
7mate First-run comedies, reality and movies for the guys.
GO! An entertainment channel for the young (and young at heart).
GEM A general entertainment and movie channel.
ONE Premium sport, factual programs and movies plus action and adventure.
ELEVEN A premium entertainment channel for the distinctly youthful.
So if you can at least spring $50 for a digital set top box we heartily recommend getting one from your local electrical store. Don't worry there's a good chance you wont need a new aerial installation for a digital antenna but it's better to know now rather than be left with dead air in 18 months time!